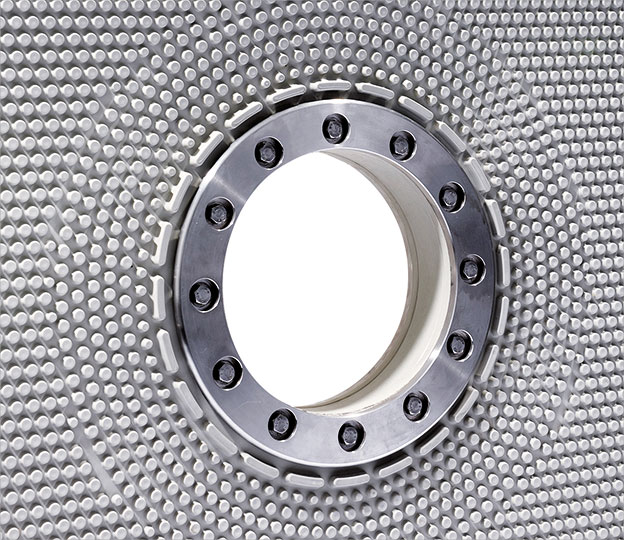 Klinkau Filter Plate
PRODUCTS & TECHNOLOGY – REPLACEABLE MEMBRANE FILTER PLATE EMPTY CHAMBER OVERHANG
About Products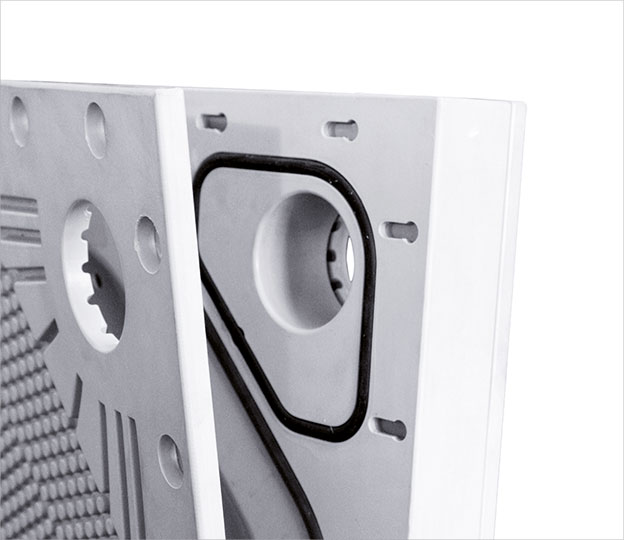 Replaceable membrane filter plate empty chamber overhang
The empty chamber overhang version of the replaceable membrane filter plate has been developed from the welded membrane filter plate and has all its major benefits.
As for all Klinkau replaceable membrane filter plates, this product can also cope with squeezing into empty chambers. Its simple and robust construction makes it the preferred filter plate for all water and waste water applications. Membranes can be replaced easily within minutes even after years of service and even when the membrane body plate shows signs of shrinkage and swelling.
This product was originally intended for water and waste water applications but – due primarily to the ease and economy of replacing its membranes – it is now being widely used within the chemicals industry for processing chemically aggressive slurries. The membrane has reinforced fixing to the plate's lower sealed edge to prevent any unwanted leakage of residual squeezed water.
Advantages of the replaceable membrane filter plate empty chamber overhang
Permits squeezing on empty or partially filled chambers
Extremely easy membrane replacement even after years of usage
Membrane can be replaced within the filter press
Variable choice of materials for high chemical resistance